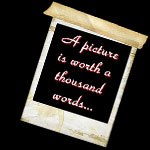 Certified Marine Transport's mission is to transport our customer's vessels in a manner that will result in 100% customer satisfaction.
When it comes to transporting, we are the nation's premier carrier.
Certified Marine Transport is a division of Certified Sales Inc. We ship a variety of power boats, sailboats, and yachts. Our customers include yacht and boat manufacturers, boat transportation brokers, boat dealers, insurance companies, lending institutions, and private boat and yacht owners throughtout the United States and Canada.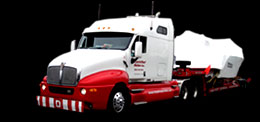 Certified Marine Transport is the front-runner in boat and yacht transporting and shipping.Our trained staff consists of professional people delivering first class results. As experts in the field we have a qualified team that specializes in nationwide boat and yacht shipping. Utilizing optimum state of the art boat transportation equipment, we pride ourselves on safe, legal, and reliable boat delivery and boat moving. Our motto is "On Time, Every Time".
Certified Marine Transport stays current on all requirements, including all state, federal, and DOT regulations as required by law. We carry cargo insurance of $1,000,000 and $1,000,000 liability insurance, with higher insurance riders upon request.

We've seen some pretty impressive vessels in our day. But let me tell you, this 26' Bertram Sport Convertible, 1983 is a real beauty!
Bertram Yachts have a long American heritage, and this classic boat is a true testament to that. We were thrilled to be assigned to make a pickup from Lakeside Yacht Services & Storage in OH and load it up for a journey to Seminole Marine DIY Boat Yard.
Now, we know that boat owners are a unique breed, and this one was no exception! The boat's name, "Little Rascals," was a dead giveaway that we were in for an exciting ride.
But, we're pros at this, and with our expert team and top-of-the-line equipment, we were able to get this little rascal loaded up and on the road in no time.